2016 Porsche 991 GT3 Cup
00000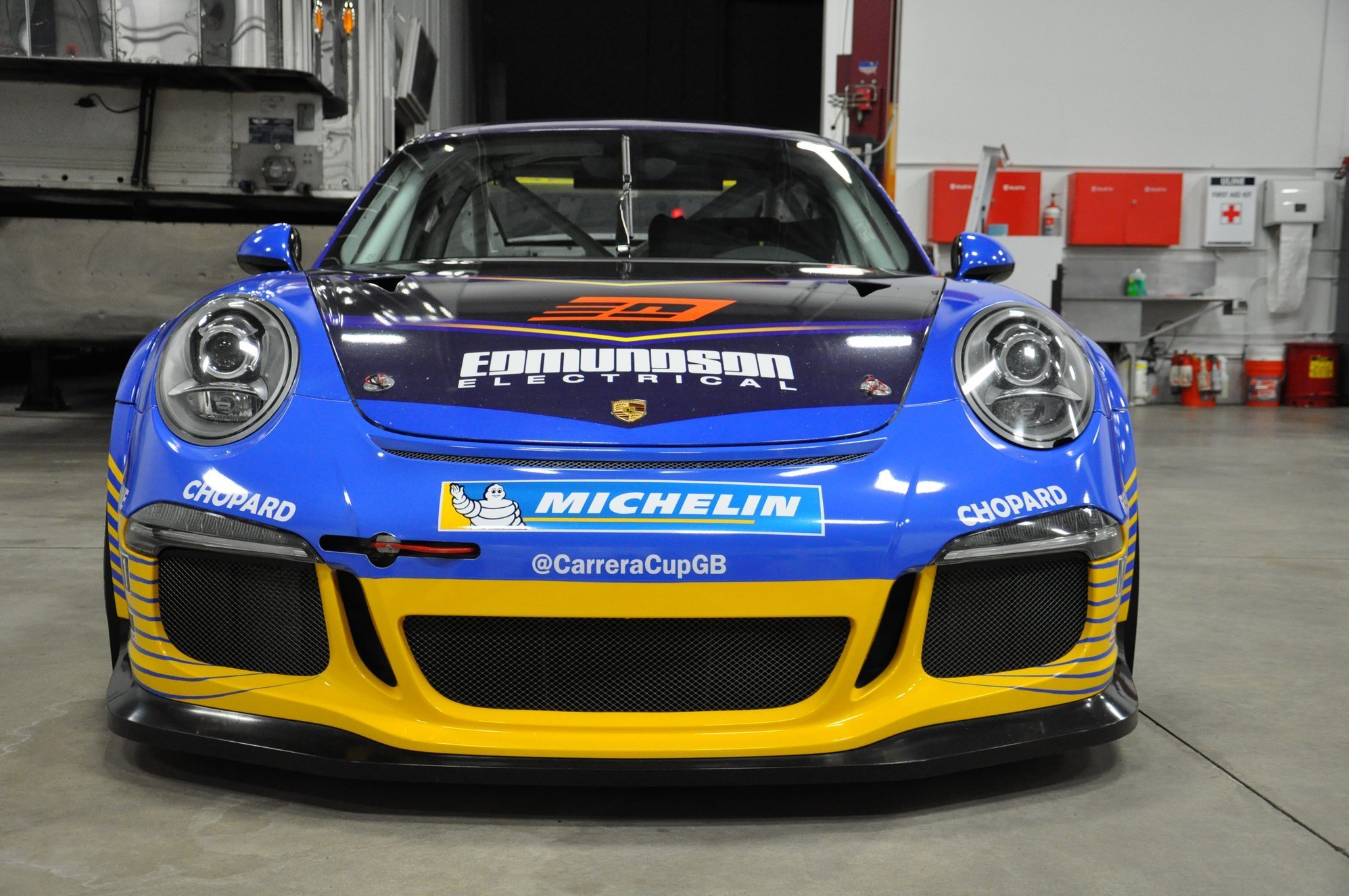 SOLD!
2016 Porsche 991 GT3 Cup VIN#WP0ZZZ99ZGS198165
Driven by E. Mckay and supported by Redline Racing
Engine rebuilt January 2017 by Porsche Motorsport UK (Invoice available)

30.8 hours on engine since rebuild, 5 hours on gearbox, 10,181 Km total, 68.9 hours total.
New tub 4/16.
Some notes about the car from Redline:
New clutch, flywheel, release bearing and axles January 2017
New wheel bearing, dampers, and fuel pump January 2017
New discs and pads every weekend
Dampers rebuilt every 4 races
New clutch every 6 races and release bearing/gearbox inspected every 4 races
Diff rebuilt and cleaned every race weekend
New crown wheel and pinion for last 4 races
Stripped to a shell in December 2016, checked and rebuilt for 2017 season
Here is a video of the car at Le Mans 2017 Porsche Carrera Cup Race:
https://www.youtube.com/watch?v=O1M186lPkNA&feature=youtu.be
Car comes with two sets of wheels total, used front bumper, used rear bumper, car cover, transport rings, fuel pump out hose and wheel socket.